Charting a New Course to Your Health
About Us
Greentree Manor has been awarded five stars by the Center for Medicare and Medicaid. Greentree Manor specializes in short-term rehabilitation with the goal of getting residents back to the community as quickly as possible. As a family-owned and operated facility, we provide exceptional caring in a patient-centered environment. Whether residents are here for a short- or long-term stay, all aspects of care are focused on meeting the individual's recovery goals.
programs and
services
We accept most insurance plans and work with workman's comp to transition you or a loved one to the most appropriate setting within the Ryders Continuum.
Home
Care
Light house Home Health Care and Lighthouse Companion Care can provide options for you and your loved ones to meet your needs in the comfort of home.
Lighthouse Home Health Care
Skilled nursing services in the comfort of your home – 24/7 service
Lighthouse Companion Care
Personal care/non-medical services in the comfort of home – 24/7 service
Learn More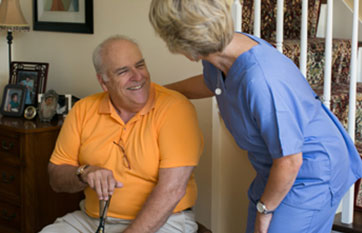 I liked Greentree so much I didn't want to go home!
I spent 2 months at Greentree after five kidney operations. Nurses were always on time with my medications and always making sure I was comfortable because I had a lot of pain from the operations.
Coming to Greentree was like a home away from home. The staff, the food – it's wonderful!
I liked the staff here. Everyone treated me so very well. I just can't say enough.
We were always confident that Dad received the best care while living at Greentree Manor these past five years. Despite the limitations Dad endured these last few years, he truly loved the countless friends he made at Greentree Manor.
After my father's stroke, we visited numerous rehabilitation centers in the eastern CT area, and we settled on Mystic Healthcare and Rehab; I have never made a better decision. The staff here is phenomenal; more than their experience and knowledge, of which there is plenty, they really care. They are...
Facility
Tour
Take a virtual tour to experienceour nursing home and rehabilitation center.
Medicare
Reviews
Official US Government Reviews
My mother received outstanding treatment and comfort during her final days. I was provided information on a daily basis from a caring, sensitive staff…
Above Average
Compare Reviews